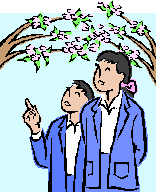 Welcome to Anakin's Forward-to-Friends Chamber
This site provides free resources for forwarding to your friends, loved ones or someone you know. Whether you don't know how to create your own jokes or are looking for suitable meaningful text, my collections are the perfect solution. All texts and graphics on this site are contributed by my friends who have forwarded to me, and also from people who wish to show their work here. They are very interesting, fun and free for personal use.
So what does Anakin's Forward-to-Friends Chamber offer?
Free to use

Interesting and meaningful texts

Beautiful and nice graphics
This site is functional and compatible with the different browser types, fits all widely used screen resolutions, and most importantly: looks good.
If you have any questions or comments concerning my texts and graphics feel free to contact me, I answer all e-mails. Thanks for visiting my website and I hope you find it to be a valuable resource.
Last updated on 7 April 2003
© Copyright Anakin's Forward-to-Friends 2003. All Rights Reserved.